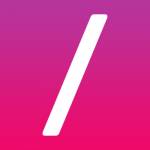 MODELS FOR A LEADING BEAUTY BRAND SHOOT
Dubai
·
3 years ago
·
Contract
·
Others
We are looking for multiple models from varying shape, size, skin colour, ethnicity and background for a leading beauty brand shoot.

You must be available to shoot on any day this coming Mid-March.

Casting Date: February 11, 2021

We are looking for:
– Older (50+)
– Plus Size and beyond
– Natural ethnic hair (Afro/Braids/Twists/Dreadlocks) Vibrantly colored hair
– Hijabi Mdoels
– Rich Skin tones
– East Asian (China/Japan/Korea)
– South Asian (India/Pakistan/Bangladesh/etc) We require richer skin tones and not just fair Southeast Asian (Philippines, Vietnam, Thailand)
– Skin Uniquenesses (Vitiligo/ Freckles/Scars/Birthmarks) Physical Disabilities (amputation/wheelchair)
– Albino Models
– Face Tattoos

Shoot is in Dubai and you must be at least 18 Years Old to do the shoot.